Hey. Happy new year once again. I'm here to share my favourite fashion pieces from 2018 that I believe will play the main role in 2019 fashion style. This is just my humble opinion and hopes so don't take my word as given.
I really hope 2019 will go down in elegant vintage style but that might be influenced by my current fashion sense that changes as often as, well actual fashion trends. It would be so cool to read this post back at the end of 2019 to see how much my views changed and how much of it did I get right.
For this research of mine I chose one of my  favourite online fashion store called Romwe. Me and romwe go long back as I've been working as a fashion blogger for them for several years now and I'm still honored to be considered part of their fashion team. I wrote detailed article about how fashion collaborations works so feel free to check that post in here.
Romwe has huge variety of clothes and that's why they are ideal for this search, as it's so easy to filter what exactly are you looking for at their website.
I got shit ton of clothes from romwe and I dare to say biggest part of my wardrobe are consistent of romwe clothes, and that's why it's so easy for me to promote romwe on my blog, cuz I don't feel like a sell out for posting so much ads for them. It feels like spreading good word for a friend who does a great job in fashion business.
I shared a bit of my ideas in my New Years Eve fashion tips and trends article but I felt like that still was not enough. So here we go:

Fluffy coats:
It's so freaking cold in Prague right now and I'm so glad I got mine fluffy coat already so I'm not kidding about this being my top pick for 2019 cuz I'm so so so into it. Ironically I did not get mine from romwe as the shipping usually takes up to 3 weeks and I was in a desperate need for new outwear because of one unnamed pen accident that destroyed my previous jacket so I went to New Yorker store and got mine.
I like this coats in one-colored style and I prefer colorful ones from simple black ones. Romwe has some on their page but it's still in the beginning of this trend so the variety is not as good as I would hope for. But still here are some of my favourites I found on their page:






Faux Fur Hooded Teddy Coat – I like how messy it looks – offered in S M L sizes – check the measurements on the website and for just 38.59$ it's a great deal.



Open Front Teddy Coat – Super cute and offered in old pink (my favourite) white and black color. Black and white would be great as well if combined with right outfit. It's one-size item so check measurements on the page to make sure it would fit you and you can get one for just 20.59$.
 Hidden Button Faux Fur Teddy Coat – looks super cozy and soft. Pretty baby pink color looks super sweet and you can get it in S M and L sizes but make sure you check measurements to choose right size. This one costs 49.59 $
Elegant pants:
Jeans are great and I'm sure I'm gonna wear it most often but there's something about elegant, high-waisted pants with revealed ankles that takes every simple occasion to a next level. Soft airy material and plain colors are the most important alongside with the right design. Here are my romwe favourites:

Drawstring Waist Corduroy Crop Pants – let's start with simple black pants that's easy to combine and still brings luxury to the look. Would look incredible with long-sleeved crop top and some of the furry coats from above. Available in S M and L size and only for 8.59$
 Frilled High Rise Pleated Front Pants – beautiful shade of pink that would be dominant of the whole look. I especially like the stubble belt on high-waisted pants. Available in just M and L size right now for 16.59$
 Pinstriped Capri Pants – simple pattern and yet it suddenly becomes the main piece of the whole outfit. You can get it in so many sizes from S-XL and only for 8.99$
Shoes:
This might take a while cuz I have so many opinions about shoes. It might sound odd but I personally adore the whole Kardashians fashion style in general but their shoes opinions are just the best. They are the ones setting the trends and I'm glad to follow.
I talked about dads shoes fashion and how much I enjoy them before so this will be no surprise that I believe they will continue to play huge role in 2019 fashion – but there are much more to it. Here are my romwes picks:
Lace Up Mesh Panel Sneakers – simple white dads sneakers are here to stay for sure and I could not be more thrilled, but check out this colorful ones. I saw many 2 max 3 colored sneaker but this multicolored ones are my favourites. Imagine this combined with simple colored outfit to really make the shoes pop up – incredible. Available in many sizes but I would recommend checking the measurements first. Costs 32.59$
snake-skin Pattern Side Zipper Stiletto Boots – I'm so into cheesy 2000 fashion patterns and this boots are just incredible. It would take a courage to put those on for sure but as it's part of my new years resolution to dress according my fashion sense and not be afraid what might people think, this might be a great challenge. You can get this boots in all sizes and for 37.99$
Zipper Back Contrast Trim Clear Heels- I believe I firstly saw transparent boots on one of the Kardashian and my immediate thought was "yess" . Such incredible idea, easy to combine with almost everything and it would still be one of the key elements of the outfit. Romwe offers them in many different sizes listed on page and only for 27.59$
Tops:
I really hope this year will go in spirit of elegant blouses and tops rather that tacky text shirts. Not that there is anything wrong with them – it's super practical and I wear them most of the time but I just wish for something special to make me feel like proper business woman even when I'm just grocery shopping. Here are my romwe favourites predictions:
 Ribbed High Neck Jumper – please let turtle neck jumpers be a thing forever cuz I love them way too much. The level of sophistication, luxury and intelligence they bring to every look is incredible. Big fan. This one comes in 2 colors black and brown and I like both equally. I prefer turtle neck jumpers in earth plain colors more than bright ones. You can get this one in size S only so check out measurements on website or search for other turtle neck jumpers on romwe – they offer plenty. This one is just for 11.99$
Leopard Print Knot Front Blouse – patterns and more patterns 2019 please. I just love the combinations of bright at first sigh not compatible colors with various patters on fancy blouses. It's so original and I'm sure you'll be center of everyone's attention wearing this in combination with black elegant pants and transparent shoes – dream look. This blouse comes in sizes from S-XL and costs 14.99$
Chain Print Single Breasted Blouse – great combination of fancy white and gold with chain patterns looks just so beautiful. Offered in sizes from S-XL and cost only 13.99$ on romwe.
Frilled Shoulder Lace Insert Peplum Top – old times vintage looking blouses with lots of laces, flounces and frilled creates so dreamy look. I would personally prefer this top in light colors – in white for example – I believe it would create sweet romantic look. This black one would make you look like cold mysterious queen – still a win. It comes in sizes from XS-L and costs 19.99$
 Satin Knotted Hem Surplice Blouse – satin. What more could I say ? Lets hope satin will make grand comeback in 2019 cuz that would be a dream come true. It's a bit harder to maintain but the final look is so worth it. In combination with this  old pink color it's just something magical. It comes in sizes S-XL and costs 13.59$.
Accessories:
Let's hope minimalist style will meet classy style and create unique combination of decent accessories. My predictions:
Striped Print Canvas Tote Bag – eco minimalistic tote bags with original print or just plain are stylish, easy and practical and adds level of "I'm a student" look. I plan on creating my own series of original designed and created tote bags in 2019 where I would combine my passion for fashion with passion for art. It might take a while to release as I don't want to rush heedlessly into it but I promise I'll keep you updated. For now here are pretty and cheap ones from romwe for just 3.59$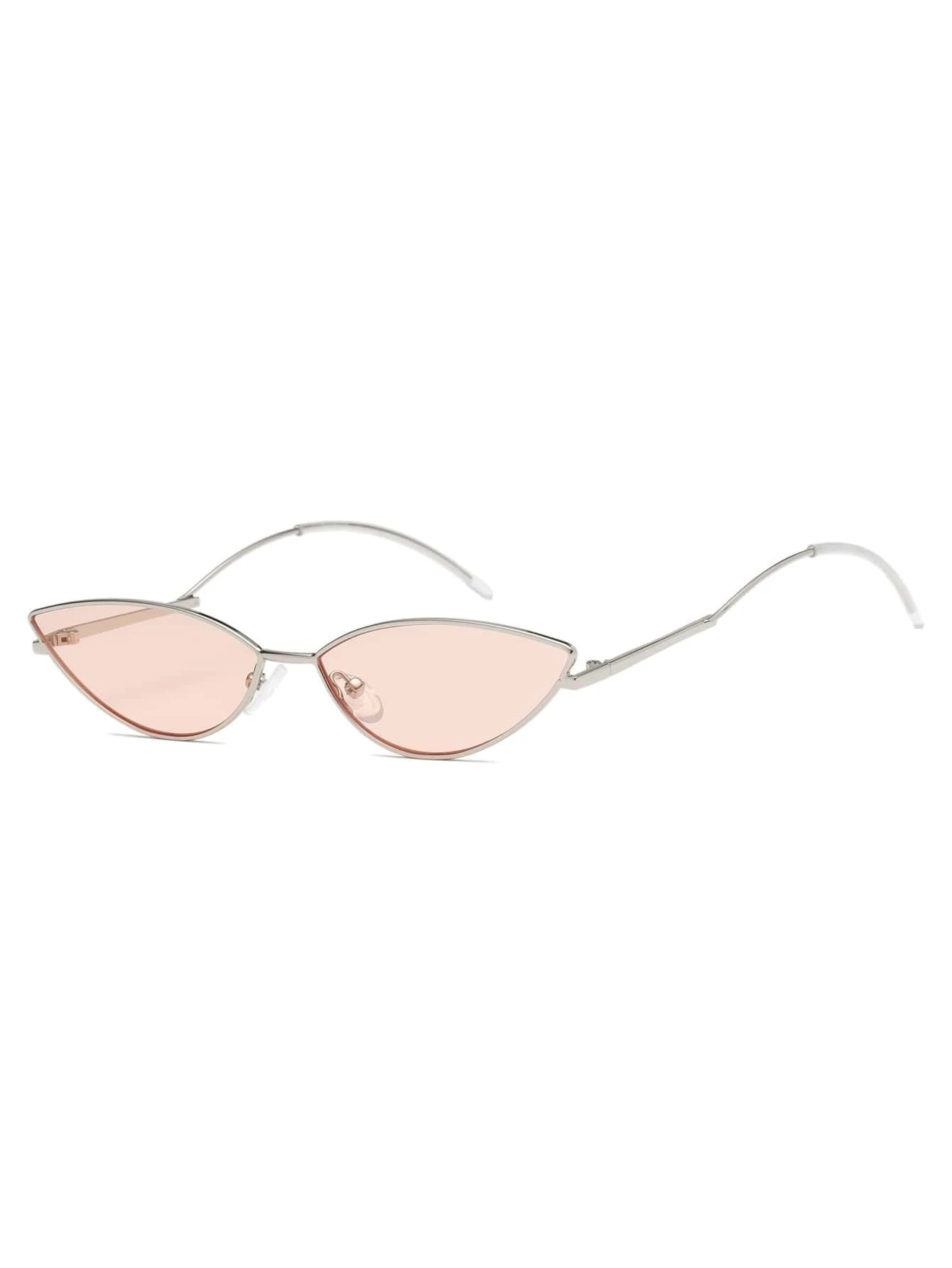 Tinted Lens Cat Eye Sunglasses – this fashionable sunglasses of different colors and shapes are an incredible experience. It's incredible how such a small piece can radically change whole outfit. Romwe offers great variety to choose from. This ones sells out for 4.59$
Plain Beret Hat – how cool would it be if russian style berets make a comeback in 2019? Furry plain berets would bring new elegance to the look. Romwe offers them in 3 colors beige, white and black for 5.59$



Let's see how well this 2019 fashion predictions of mine would catch on. At least I'm gonna live by them in 2019 for sure. Hope you like them as well and if not that's totally ok. Let me know in the comments what are your fashion predictions for 2019.
Thank you for your attention
xo Natalia